FlipHTML5 Catalog Generator Activates Audiences and Business Performance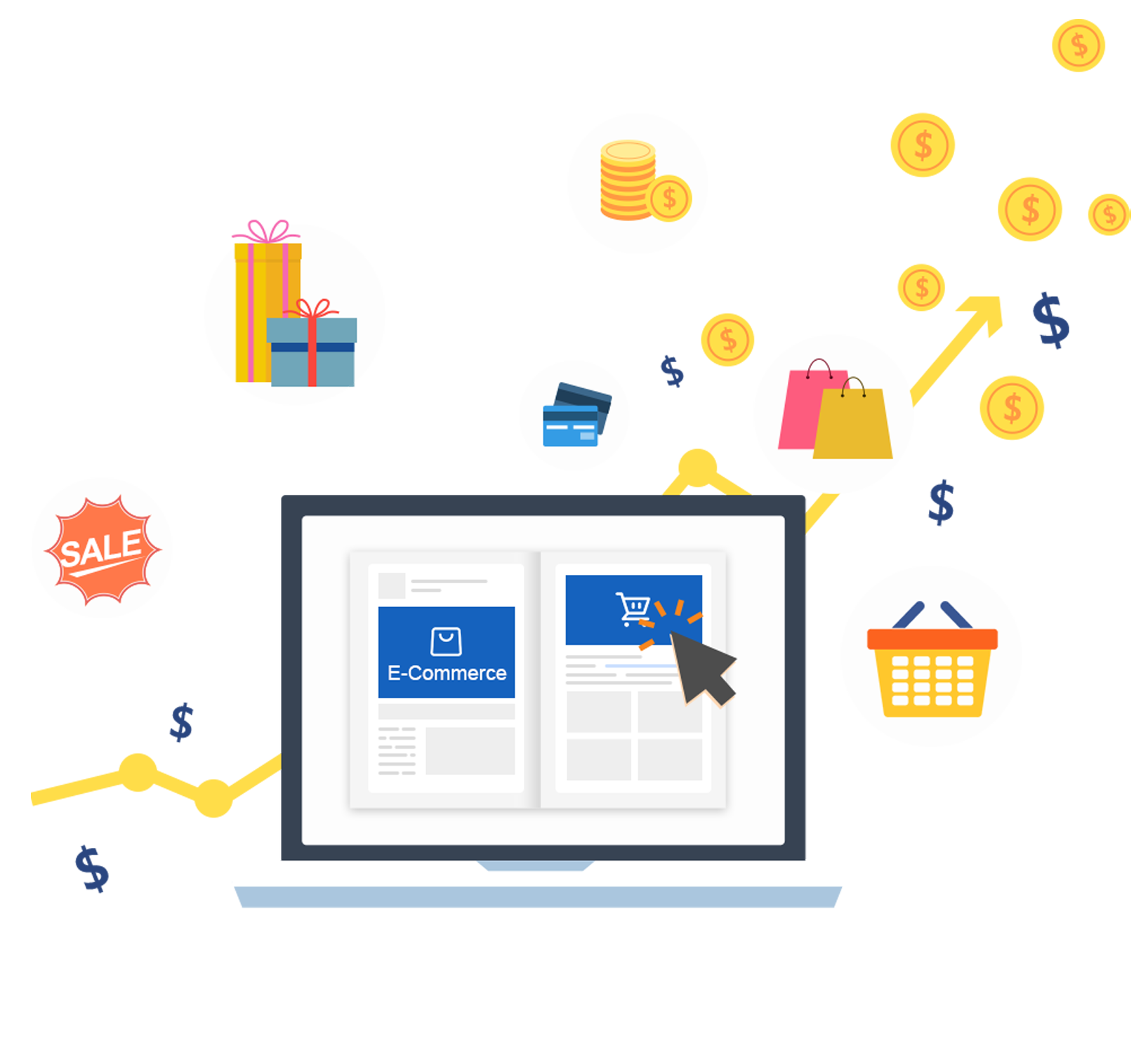 Directly lead readers to websites or product listing pages by inserting clickable buttons in the catalog.
FlipHTML5 recently launched its catalog generator, which helps produce quality catalog content and interest audiences.
Traditional catalogs have been replaced by digital catalogs due to their slow delivery, limited distribution, and relatively high costs. Digital catalog generators are popular for their bringing of marketing benefits both with wider audiences and full utilization of Internet technology. The FlipHTML5 catalog generator is such a platform to suffice marketing needs.
With the automatic conversion of simple and clunky PDF files into dynamic product catalogs displayed in a modern WEB format, the catalog generator greatly simplifies the publishing process. It provides various responsive editing features, such as videos, audio, animations, and more to augment the content of catalogs and increase interactivity with audiences. Links, calls, email addresses, and more are allowed to be added as trigger actions to facilitate audiences to consult their interested products or services. Multichannel distribution of product catalogs through sending emails, publishing on social media, and embedding them into websites help grow audiences greatly. Plus, branding catalogs with brand logos and personalized colors without mentioning FlipHTML5 will make marketing campaigns much more professional.
Besides the features mentioned above, the SEO feature and the statistics analysis tool are essential elements of this platform. SEO-friendly catalog generator assists in increasing catalogs' visibility across search engines, thereby increasing traffic and exposure. Marketers are able to learn how catalogs perform with the statistic monitor. By tracking reads, likes, shares, and downloads to better understand the audience and empower marketing and sales.
FlipHTML5 catalog generator is friendly to readers. Toolbar customized settings like download and share make catalogs quickly viral as readers share them across the Internet. Full-screen reading, page-turning effects and sound, and toolbar language setting create an immersive reading experience for readers. Bookmarks, thumbnails, search, and more settings support them to navigate and locate the information they want. Humanized designs make it efficient for readers to go to particular pages and find out specific products or any other information they need.
"A hassle-free solution to users' publications complemented by the consideration based on audience reading experience, which makes our catalog generator much more intelligent," CEO of FlipHTML5, Winston Zhang said.
Learn more about the catalog generator on FlipHTML5.
About FlipHTML5
FlipHTML5 is a company that focuses on digital publishing development and has worked in providing premium solutions for publishers and improving users' experience for many years. Its digital publishing platform makes content distribution easier and is welcomed by businesses all over the world.
Media Contact
Company Name: FlipHTML5 Software Co., Ltd.
Contact Person: Lailie Tan
Email: Send Email
Phone: 86 020-61972665
Address:Room 1003, 10/F, Tower 1, Lippo Centre, 89 Queensway, Admiralty
City: HongKong
Country: HongKong
Website: https://fliphtml5.com/