Living the Dream by Neil Panosian Offers an Inspired and Practical Approach to Creating a Life of Joy, Passion and Purpose
With radical candor and authentic advice, Neil Panosian's Living the Dream: Turn the life you have into the life you love is an illuminating guidebook that shares simple yet powerful tools to achieve the life of their dreams.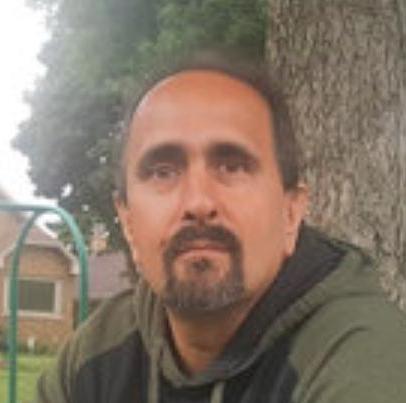 Neil Panosian is an award-winning self-improvement author, blogger, speaker and podcast host.
For over two decades, he has been learning and teaching others how to reduce stress, increase joy and become the best version of themselves. His revolutionary work has been featured on television shows, podcasts and magazines around the world.
After undergoing open-heart surgery and having a brief flirtation with death (which he chronicled in his book The Beat Goes On), Neil has a renewed sense of urgency to share his message of seeing the beauty in ourselves, others, and the world around us.
This one-on-one interview shares Neil's background and experience in writing Living the Dream: Turn the life you have into the life you love.
Tell us about Living the Dream.
Imagine waking up every day filled with joy, passion and energy.
Inside this book, you will learn tools and strategies that will reduce your stress, increase your joy and help you become the best version of yourself.
We begin by helping you figure out the best place to start. You will be shown how to develop a champion's mindset. From there, we introduce you to the essential keys to success and show you how to use them to unlock the magic in every area of your life.
The quality of our lives is, in large part, dictated by the quality of our relationships. An entire section is devoted to creating relationships of your dreams. These strategies work in any kind of relationship, but especially in the most important relationship in your life.
Lastly, we share inspiring stories of individuals who have overcome terrible challenges and transformed their lives into ones they love. These are designed to be a source of inspiration when you feel overwhelmed in your own life.
By the time you turn the last page, you too will be living the dream.
What inspired you to write Living the Dream?
Ten years ago, I wrote my first book, "A Happy Life for Busy People". It contained some great tools I learned to help me see the beauty in myself, others and the world around me. In the years that followed, I continued to learn and evolve, not only as an author, but as a person.
Ten years of learning, writing and speaking allowed me to discover how to apply a lot of what I had learned to every area of my life.
Watching many of my friends, family and other people that I met, fail to live a life they loved, inspired me to share what I had learned.
How did your background and experience influence your writing?
My journey into the self-help arena began with a desire to improve my own life.
What I discovered was that most books written to help one improve the quality of their life were penned by individuals who owned their own island. It is easy to turn your life around when you can escape to a private island! What I was looking for were tools and strategies that the average working man or woman could use in their life.
Not finding what I was looking for, I decided to write my own.
To develop Living the Dream, I read books, listened to audio, attended seminars and did everything I could to get my eyes and ears on information that could have a positive influence on my life. I tried everything, recorded what worked, tweaked what didn't and shared the results on my blog: secret2anamazinglife.com.
To date, I've connected with people from 200 countries, continuing to learn and grow every day.
If you could leave readers with one message to walk away with, what would that be?
We have been led to believe that improving our life is a complicated process that can only be done with years of training and the help of an expert. Positively transforming our life can be done with simple adjustments to many of the things we already do. Not only is this process less complicated than we think, there are ways to make it extremely fun and enjoyable.
You are the greatest influence in the life you live. The time to take control of your life is now.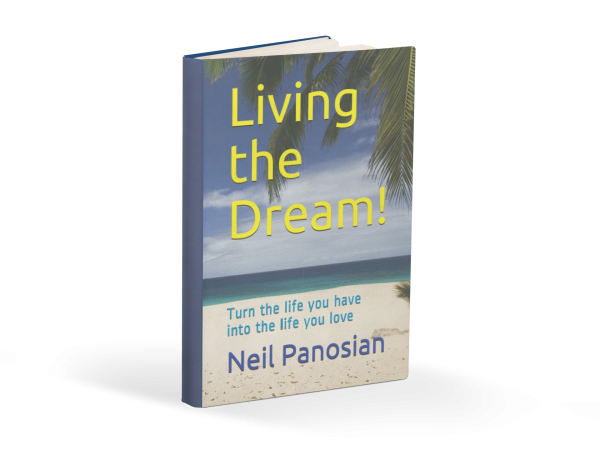 Purchasing the Book
With years of wisdom distilled into an accessible, profound, and engaging book, Panosian presents a revolutionary way of positively transforming your life for the better.
Living the Dream is available for sale on Amazon, Barnes & Noble, and other online bookstores. Readers looking to improve all aspects of their lives are encouraged to purchase their copy today: https://www.amazon.com/Living-Dream-Turn-life-have/dp/B096TJMSCR
Connect with Author Neil Panosian:
Website: www.secret2anamazinglife.com
Facebook: https://www.facebook.com/authorneil/
https://www.facebook.com/Secret2anamazinglife/
LinkedIn: https://www.linkedin.com/in/neil-panosian-506a1188
Media Contact
Company Name: Author News Network
Contact Person: Media Relations
Email: Send Email
Country: United States
Website: authornewsnetwork.com